The
Zombie Survivor Diver
 with ATLANTIC EDGE
Think you'll be safe in the water - think again!  In this course we'll teach you scuba skills that will keep you alive when the apocalypse is upon us and as a bonus, help find the cure!  You will apply skills learned in previous classes to help us survive this course.  This fun, scenario-based course offers you the chance to improve your skills and enjoy a day of wild adventure in the water… while testing your scuba skills for survival when the a Zombie Apocalypse happens!
As a bonus, this PADI Distinctive Specialty Certification counts towards your Master Scuba Diver rating!  

Divers will earn this Distinctive Specialty certification by completing two, scenario-based dives through a set of unique challenges and obstacles. Divers will test their survival, rescue and navigation skills and even a few that you didn't even know they had!    
Among the many things, you will learn as part of this program:
Zombie biology, history and types

Real Life Zombies

Survival Skills

 

Buoyancy Skills

Search and Recovery Skills

Navigation (geocaching)

How to Navigate an Obstacle Course Underwater
This class was designed with zombie enthusiast the diver in mind. 
Students must meet the following prerequisites:
Be certified the Open Water Diver level (or equivalent)
Be at least 12 years of age
Be able to answer "No" to all questions on the PADI/RSTC Medical History form, or secure a physician's approval for diving prior to the start of the course
What is Involved?
The course consists of two parts:
Knowledge Development:

Divers need to attend both the classroom session and the open water dives to earn their certification

.
Open Water Training:

You will complete two open water dives, learning skills that will help you become a better diver and survive the apocalypse. This course is FUN and educational

.
Dress in your best zombie outfit for your dives!
Where
During our warmer months (May- November) we'll meet at one of the local lakes or quarries where we'll start off in shallow water and then complete our two dives.   
When Can You Start?
Check out or schedule below for dates and times.
Cost
The course fee is $189 and includes:
Knowledge development
Open water dives (2 Dives)
Certification card (We'll help Zombify your photo for the certification card!)
Tanks and weights
Course does not include: (Required Equipment student are responsible for supplying): 
Mask, snorkel, fins
Buoyancy Control Device (BCD)
Regulator/alternate air source
Depth gauge/timer or computer
Wetsuit with hoods and gloves (Recommend 7mm)
Audible surface signal (whistle)
Surface signal (safety tube)
Cutting tool
Slate
Quarry entry fees
Zombie Survivor Specialty Paperwork
Related Products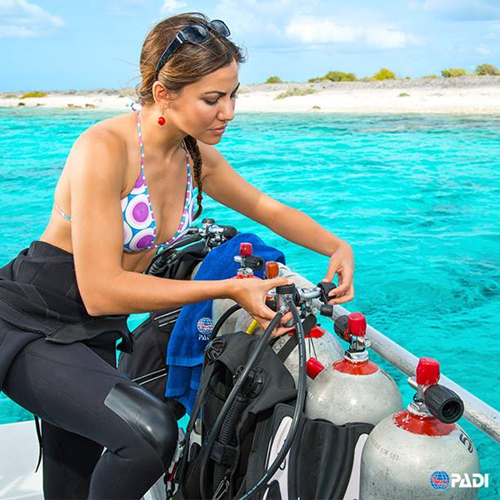 2nd Tank Rental Fun Dive

Admin/Cancelation Fee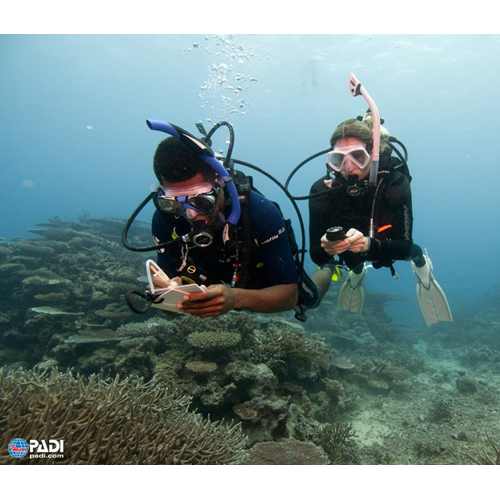 Advanced Course